Dongguan Yida Textile Co., Ltd. is an established company headquartered in liaobu town, dongguan city, established in 2005.
For over a decade, we've exceeded expectations with unlimited options in custom embroidered patches. Not only do we pay attention to detail, but every embroidered patch we custom design is 100% guaranteed quality workmanship. This is one of the many ways we provide quality service to you, our client. If you shop around, you may find our prices affordable simply because we offer volume pricing, lowest prices, no hidden fees, in-house digitization, fast turnaround, expert quality and no middlemen. Yes, we actually own our production facilities.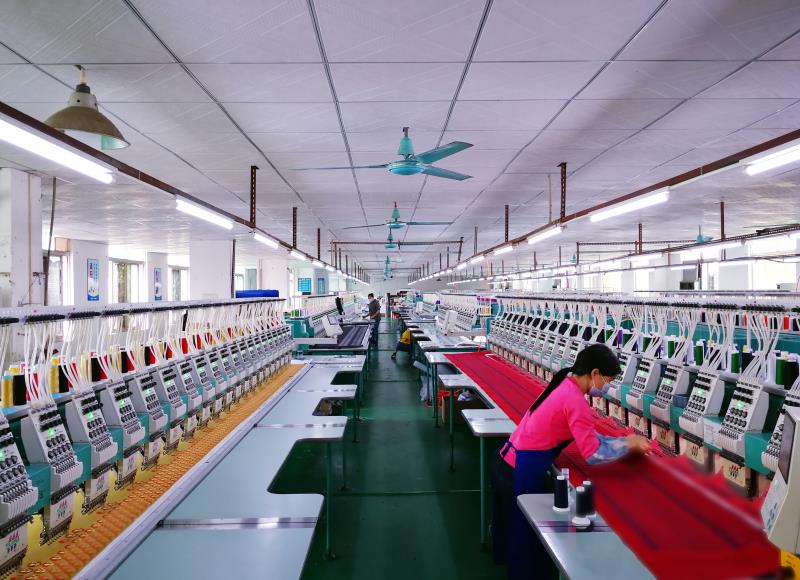 We have established a market position serving local small businesses and private organizations. As we have grown over the years, we have expanded our business to serve clients in the United States as well as international clients in Canada, Europe, Latin America and the rest of the world. We are proud to fulfill orders from small mom-and-pop shops, local Boy Scouts and professional sports teams. We are also proud to work with the military, government agencies and global brand leaders. All our patches are produced in our own factory. This allows us to maintain a high level of quality control even as we deliver your custom designed embroidered patches in a shorter timeframe than our competitors.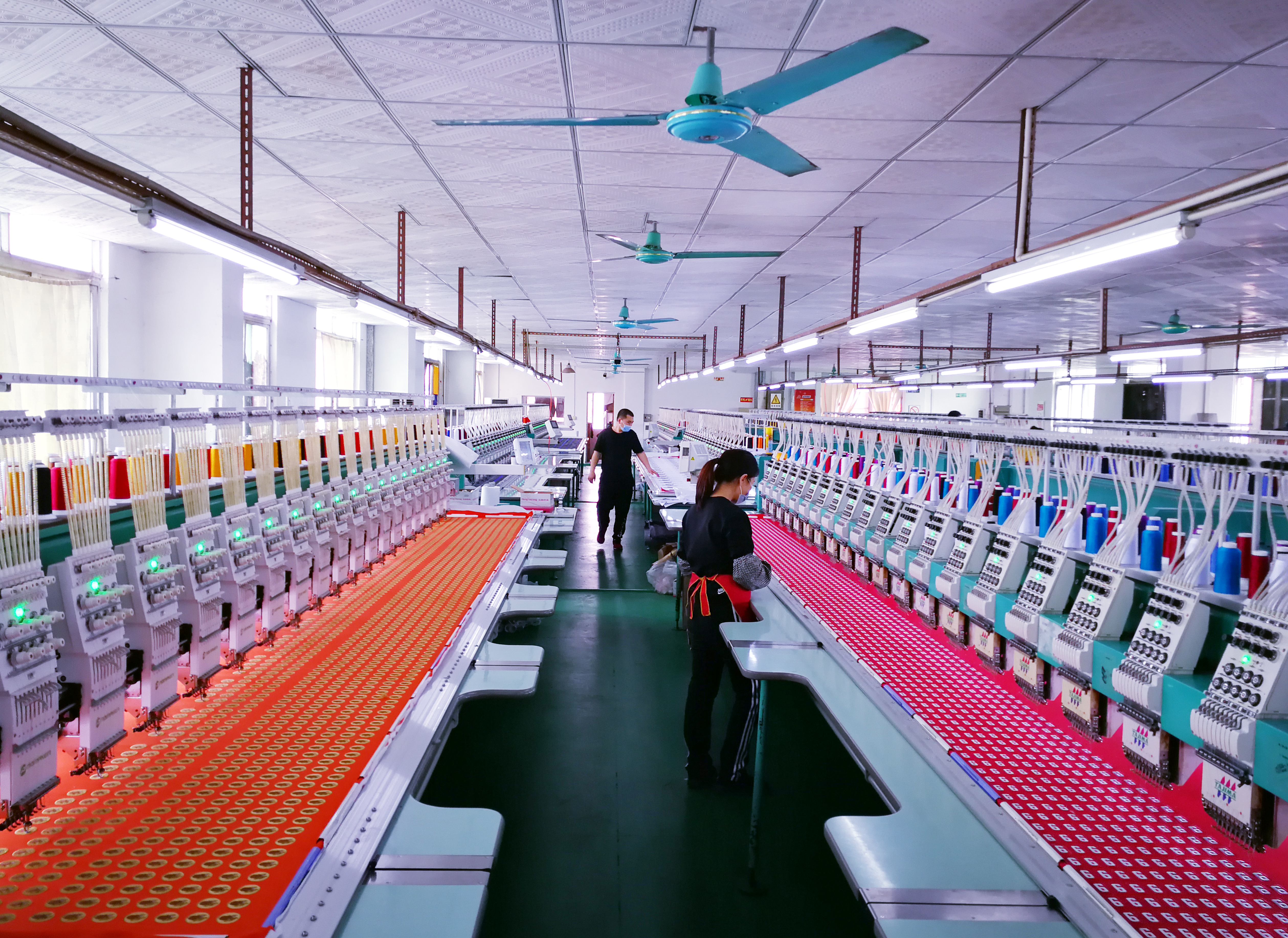 We have grown over the years, but at heart we are still an established company. We pride ourselves on prompt and personalized customer support. Our goal is customer service, satisfaction is our number one priority, and we will personally guide and support you throughout the entire order process. Your order will never be fulfilled automatically, your concerns will never go unnoticed, and a sales representative will be on hand to help you with any questions or concerns.
Our staff consists of highly trained and knowledgeable sales professionals and talented graphic artists. We are happy to help you design a custom embroidered patch design that meets your needs.
We are specializing in producing all kinds of embroidery products: toothbrush embroidery patch products, chenille embroidery products, woven patch products, woven badge, jacket overcoat badge, 3D embossed embroidery products, key chain etc. They are widely apply for clothing, backpacks, bags, shoot and shoes, hat, home textiles, toys, gifts industry etc.
Our factory covers over 2500 square meters, owning 22 TAJIMA machines, 2 toothbrush embroidery machines, 10 Laser machines, 5 hemming machines, 3 hot press machines, 2 transfer printing machines and more than 80 technological workers. We support one-stop service, producing the products from raw materials to complete products. With high-quality products, reasonable prices and excellent service, we have become suppliers and partners of well-known brands all over the world.
Our company implements ISO9001:2015 international quality management system and obtains authority certification, we have BSCI social responsibility standard certification.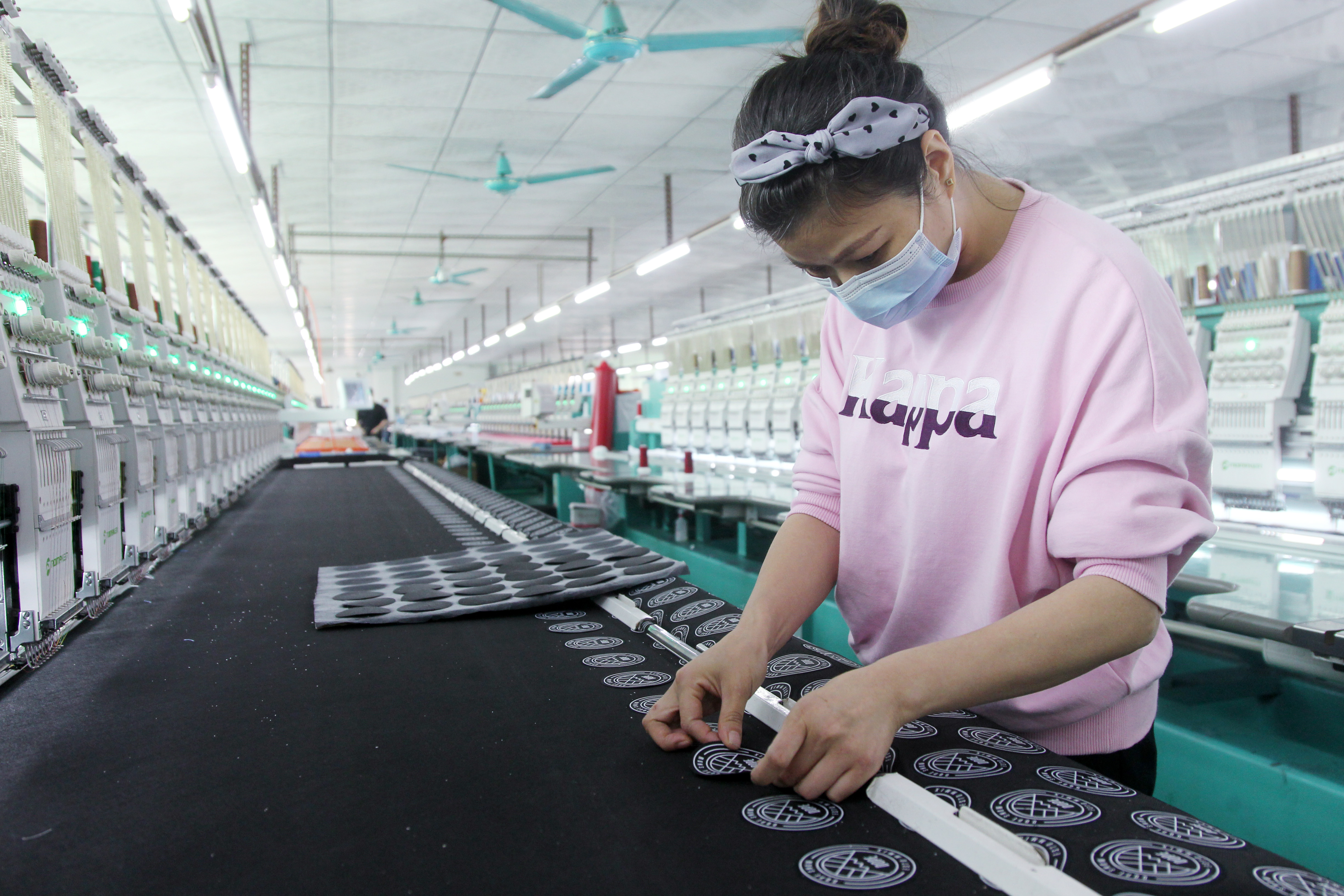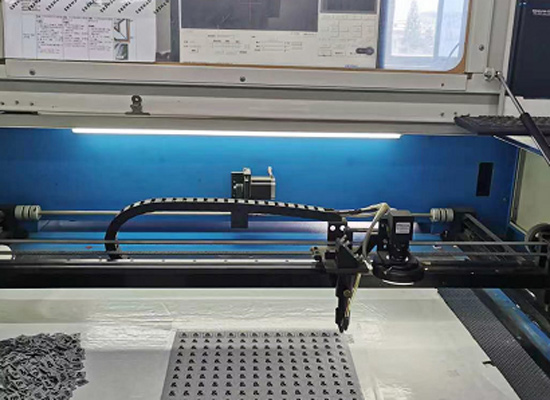 As an embroidery manufacturer they mostly have many styles of machines, such as classic embroidery machine, chenille patches embroidered machine toothbrush embroidery machine, laser-cut machine, Needle test machine, today we'd love to introduced our laser-cut machine.
Laser-cut machine it is for laser-cut the patches separately as one completely patches  when finished the stitching on embroidered machine.
For the embroidered patches most customers like the edge for around 1-3mm for standard size 3-4inch one. Big size patches like around 10-12inch one usually need around 4-5mm.
And for chenille patches mostly like around 3-5mm of the edge, which they like to sew onto the clothing with iron on together, which makes it durable.
Laser-cut machine it is very fast to do the cut the patches, just need to set a mold first in the computer, when the mold completed, which can easily to do the next step.
Laser-cut edge also looks very smooth around the design shape, makes the patches looks nice and special.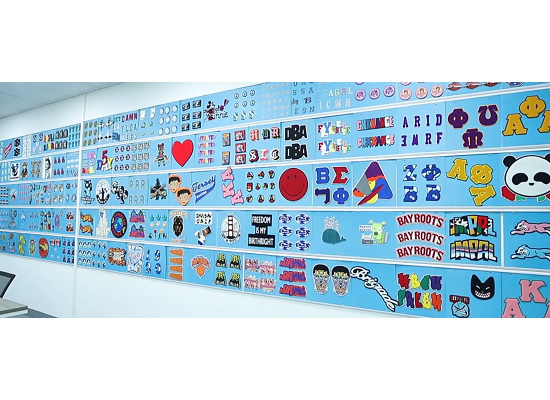 This it is our sample room, which with many styles of the patches artworks for our clients to visit and check the materials they used, when you come here, we will show you to the sample room to touch and feel the different artworks between them.
Inside attached embroidered patches, chenille patches, toothbrush embroider patches,PVC patches etc. Normally as a meeting room, we usually have a meeting here, which these artworks patches can help us to focus on the issue directly when we discussed the patches artwork.
 
We are warm welcome you to come to visit our factory and show you the artworks.