PVC in its flexible form is a polymer that resembles rubber. Although, rubber is a natural product, PVC on the other hand is synthetic and man-made. PVC and silicone are similar materials, the transparent, clear and virgin PVC is referred to as silicone.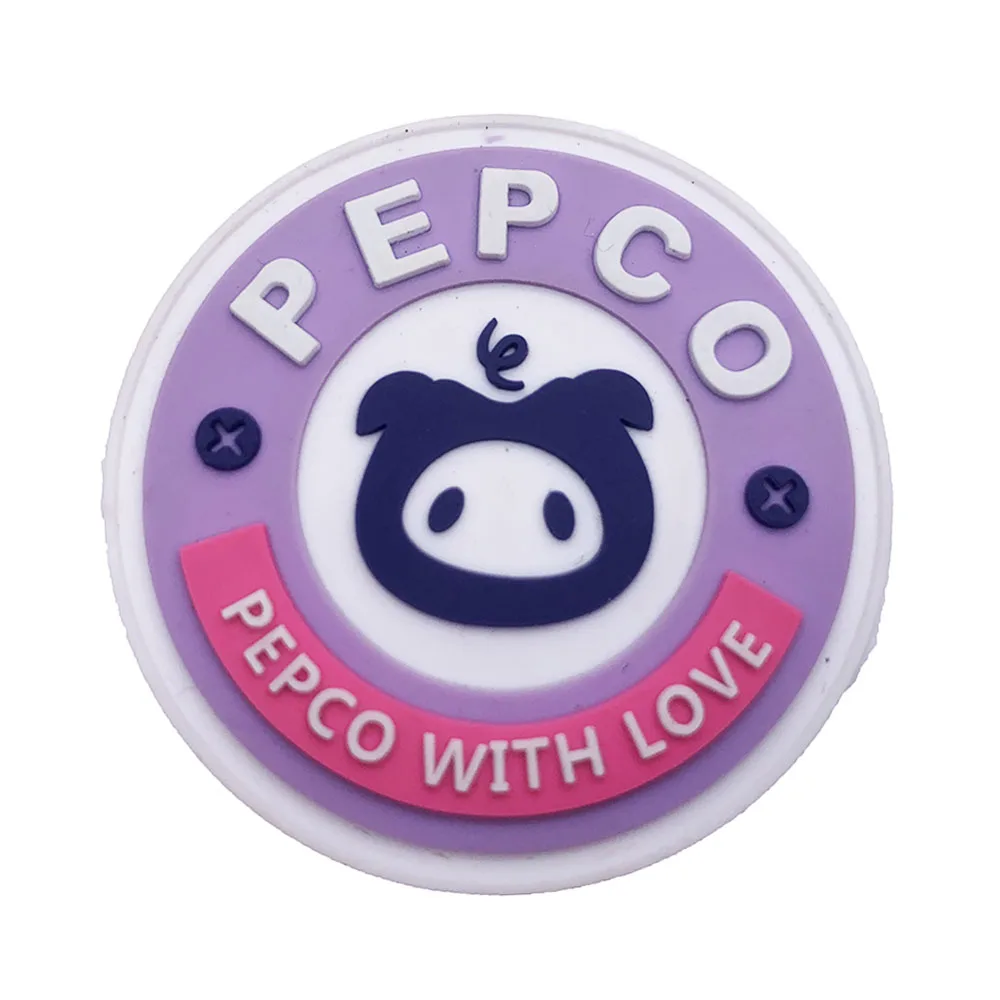 In the past two decades using PVC, rubber and silicone products to manufacture branded goods has become very popular. It's flexibility to be molded to any shape and the ability to be manufactured in different colors is very favorable to create long lasting and durable products. You'll see these products at them parks and cinemas being sold as branded goods. Products like patches, key chains, labels fridge magnets are all manufactured using PVC.
Here are some popular ways PVC products have been utilized for branding and promotion.
PVC Patches and PVC Labels
PVC patches and labels have been the most popular way PVC has been used for branding and promotion. Its possible to customize your logos and designs to create vibrant and colorful patches and labels and are very commonly used by sportswear and athletic brands. PVC patches and labels have also been used by casual apparel brands. In the past embroidery was a popular form to create labels and patches. Recently due to its modern look PVC has been a popular choice for labeling by many clothing brands. Apart from being used by clothing brands, businesses of all sizes can create custom PVC patches and labels to brand their goods and promotional giveaways like hats and shirts.
PVC Lapel Pins
Similar to patches and labels, PVC lapel pins can be customized and can be worn on anything. PVC lapel pins are actually patches with a pin backing that can be affixed to any fabric. PVC lapel pins are a great product to distribute at an event right on the spot, with pin backing people can attach it in seconds and remove it once the event is over. Lapel pins can be a great way to differentiate members in crowded gatherings and events. It is a great product to show association, affiliation or support at events and shows.
PVC Fridge Magnets
Again, very similar to PVC patches, but with magnetic backing are PVC Fridge Magnets. PVC magnets are a great promotional giveaway. PVC magnets can be used to promote all kinds of brands and is a very popular PVC product that is use by various brands and businesses.
PVC Key Chains
PVC key chains are another popular product that can be used for branding and promotion. PVC key chains can be customized and can be manufactured in any design and color. Many businesses promote themselves by distributing promotional products to existing and prospect customers. As the key chains will be used to secure keys, it unconsciously creates a feeling of trust and security between your brand/business and client using it. Hence many banks, insurance companies and other financial businesses use key chains as promotional products. Good quality key chains can last with your customers for years and can be a very good promotional product for customer retention.
PVC Shoe Charms
PVC shoe charms are more popularly used by youngsters, shoe charms can be fixed on shoes or they can also be hanged from the laces. Shoe charms are often made by street wear brands. Shoe charms can also be customized and PVC is a very durable material to create shoe charms of all kinds.
PVC Mouse Pads
Mouse pads are a great give away. PVC mouse pads can have a matte finish for smooth mouse movement. It is possible to print any kind of design on the face of the mouse pad. Mouse pads are popularly distributed by tech and IT companies to customers and employees. Just like key chains, branded and custom made PVC mouse pads can be an excellent promotional product for customer retention.
PVC Luggage Tags
PVC luggage tags are another popular product. Luggage tags are more commonly used as promotional products by businesses in the travel, hospitality and aviation industry. Its also a useful item to distribute because luggage tags are used to prevent the luggage from being lost. It contains the contact info of the luggage owner in case the luggage is misplaced at the airport or anywhere else. Luggage tags are also very useful to identify your luggage on conveyor belts among similar luggage. You can customize luggage tags in any shape, color and thickness. Different attachments like strap on or clip on can be used to fasten the tag to the luggage.
PVC Coasters
PVC coasters can be used as a promotional giveaway and can also be used by businesses to brand their own working spaces. Having custom made PVC coasters with your brand name is great for branding your own workspace. Another organization's coasters might look a bit odd in somebody else's office therefore coasters are mostly used for in-house promotion. It is more commonly used in retail, law offices, and other service based industries where clients frequently visit your office.
---
Post time: Nov-14-2023